Tracklist:
01- Metal On Metal
02 - Mothra
03 - Stop Me
04 - March Of The Crabs
05 - Jackhammer
06 - Heatsink
07 - Tag Team
08 - Scenery
09 - Tease Me, Please Me
10 - 666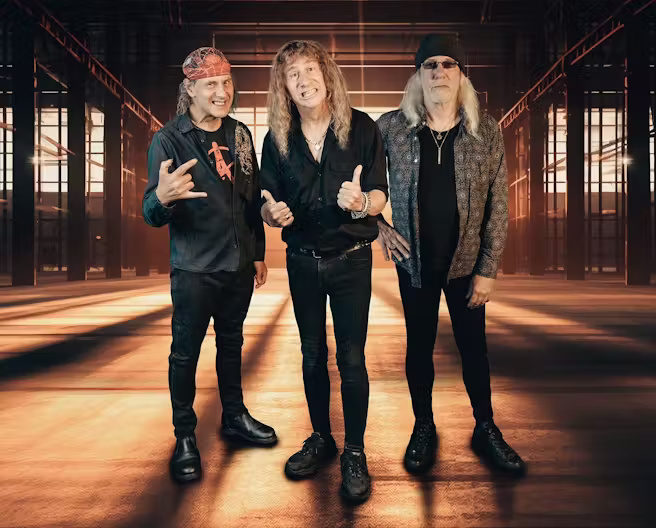 O Anvil é uma das bandas mais idolatradas pelos Headbangers no mundo inteiro,a banda foi formada no Canadá no final da década de 70,a banda foi uma das pioneiras do chamamos hoje de Speed Metal,o Anvil lançou uma série de álbuns e no começo de sua carreira já estavam fazendo sucesso entre os Headbangers da época,mas infelizmente depois do lançamento de seu terceiro disco banda enfrentou vários problemas,afundando em crise e ainda perdendo espaço para bandas que estavam definindo o Thrash Metal,como o Metallica,e o Slayer por exemplo,mas a banda teve seu reconhecimento merecido de volta após o lançamento de seu filme documentário chamado "Anvil! The Story of Anvil",e está na ativa até hoje como um power trio formado por Steve "Lips" Kudlow,Robb Reiner e Glenn Cinco.
Metal On Metal,como o próprio nome já denuncia é um disco totalmente Heavy Metal,feito por quem realmente entende do assunto,se você assim como eu gosta de um Heavy Metal das antigas,com certeza você vai adorar esse discaço que é um verdadeiro clássico do Metal.
LINK NOS COMENTÁRIOS